3 Stereotypes About Women in STEM!
Have you ever wondered why we keep hearing that Science, Technology, Engineering, and Mathematics (STEM) are not for girls? If you are tired of this chant, welcome to the club! You are not alone!
STEM we can!
Our society has a set of ideas about roles for men and for women. How they should dress, how they should behave, how they should present themselves and what they should do as men or women. Stereotypes and gender roles are the bane of our existence.
What are gender roles and stereotypes
Gender roles in our society mean that we are expected to speak, dress, groom, and behave according to our assigned sex.
Girls and women should dress in typically feminine ways and be polite, accommodating, and nurturing. Men can be aggressive and bold and should be always strong and very often nobody cares how they dress.
Have you not heard over and over again about the categorization of weaker sex versus stronger sex? Women should behave as delicate flowers and very often are the damsels in distress, whereas men can be brute and always the hero.
Our society is drowning in stereotypes. Not only that! Every society and every culture have their own stereotypes. Expectations that people might have about each person of a particular group, ethnic group, or in this case, gender. How will we ever achieve gender equality if we do not start getting rid of these stereotypes and gender roles? But let's have a look at three of the stereotypes applied to women in science, technology, engineering, and science.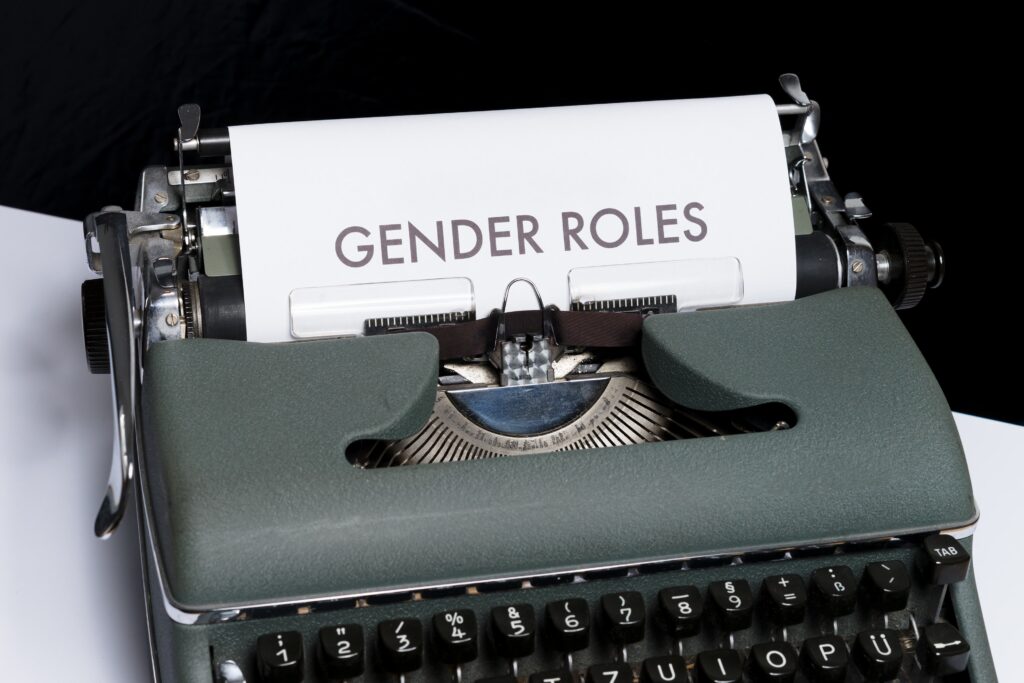 1. Boys are better at mathematics and science than girls are!
How many times have you heard this one? Well, you should know that this one is a myth. Plenty of studies show that boys and girls are much more similar than different in math performance.
Whenever given the opportunity women have contributed to mathematics and science as brilliantly as men have – perhaps even more if we consider the struggles that always accompany women in STEM and successful women in general.
Just so we are clear women, when given equal opportunities, have always stepped up to expectations. Hypatia, one of the first known women to study and teach mathematics lived and prospered in the third century AD in Alexandria of Egypt.
She also was an accomplished philosopher and astronomer!
2. Women are nurturing and empathetic whereas men are competitive and assertive
Women are often labelled as being kinder, warmer and more empathetic. Men are characterized as analytical, independent and competitive, and so well prepared to be scientists and to succeed in any STEM career.
Let's be honest here. Not all women are born to be mothers and supposed to be motherly. There are plenty of different personalities both among women and men. Are empathy, warmness and kindness really obstacles to becoming a scientist? Being scientist does not mean that you have to be rude, aggressive and unkind.
All you need is to be determined, confident in your own capabilities, and be able to convey your point without fear and hesitation. Not all scientists are good communicators, and this has nothing to do with the gender but very much with personality and skill.
3. Men are rational, and women are emotional
Neuroscientists have long known that emotion drives intelligent thought. Following this argument, do we have to conclude that men being an unemotional gender are less intelligent?
Of course, we cannot! Scientific studies have long proven that men are as emotional as women! Men have the same ups and downs, highs and lows as women do. And women are as logical, rational, and objective as any scientist needs to be, irrespective of the gender!
And this has nothing to do with emotions.
If you wonder why women are considered to be emotional, the answer is quite simple. It goes back to a long history of thinking that emotion is a negative trait rooted in the female reproductive system.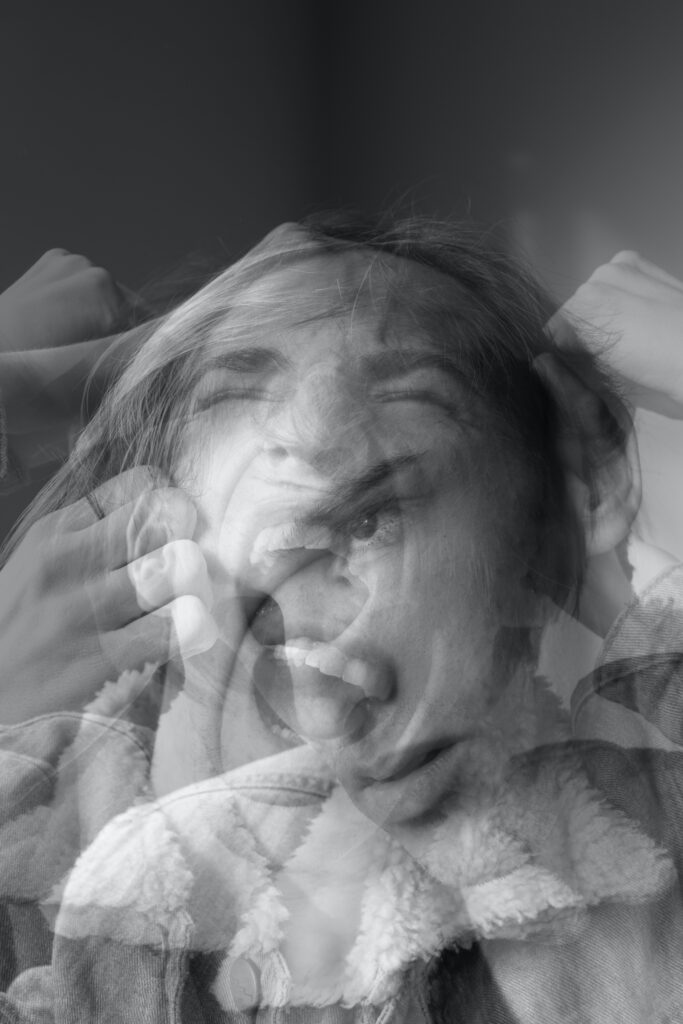 How do these stereotypes affect women in STEM
It is sad to admit that stereotypes and gender roles cause gender inequality and lack of equal opportunity. They make people treat women and men differently with consequences in career choices and life paths.
Women in STEM often are evaluated on appearance and personality rather than competence, accomplishments and knowledge. They are expected to be motherly and empathetic. And if they are not, they are often penalized. But if they are, they might risk being marginalized by other women who are not.
As a woman it appears that you never win!
Do not forget that bias can be unconscious. We might not even be aware that we have them and we are actually enforcing them without our own conscious awareness.
Why should a woman be penalized just because she does not comply with a preconceived idea of how a scientist, or a mathematician should look like?
We should value diversity, equality and competence.
No one needs to care if a woman engineer is short, tall, fat or thin, blond or brunette. Or whether she is pretty and stylish or average and casual. We all should shower when we wake up in the morning and wear clean clothes, whether we are in STEM or not, whether we are women or man!
What matters is whether our female engineer knows how to design the water-cooling system of a supercomputing center or not.
As a woman in STEM you never win!
During my undergraduate studies I had to do several exams in mathematics, two of them were mathematical analysis I and II.
The female professor was tall and very pretty. She was always well dressed but in bright colors. Blond hair perfectly styled! She always wore make up. She was very popular among the male students not so much because she was a really good teacher but simply because she was a beautiful woman.
What students very often failed to realize is that she was a tough professor! She had very high expectations from the students following her courses! And it wasn't easy to pass her exams!
The day of the exam I was waiting for my turn. One of the male students stormed out of the exam room. He just finished the exam and even though he passed it, he was not happy with the final mark.
When commenting with his colleagues and friends he said out loud "I wonder who helped her to succeed in her career and be in one of the top institutes!"
At that time, I let it go without saying anything. I was not prepared to shame such comments. Now I would and will continue to do so.
Again, as a woman in STEM you never win! If you comply with stereotypes, your accomplishments are often attributed to outside help. Or even worse, you are subjected to disrespectful action, to put downs and to negative comments that can affect your career.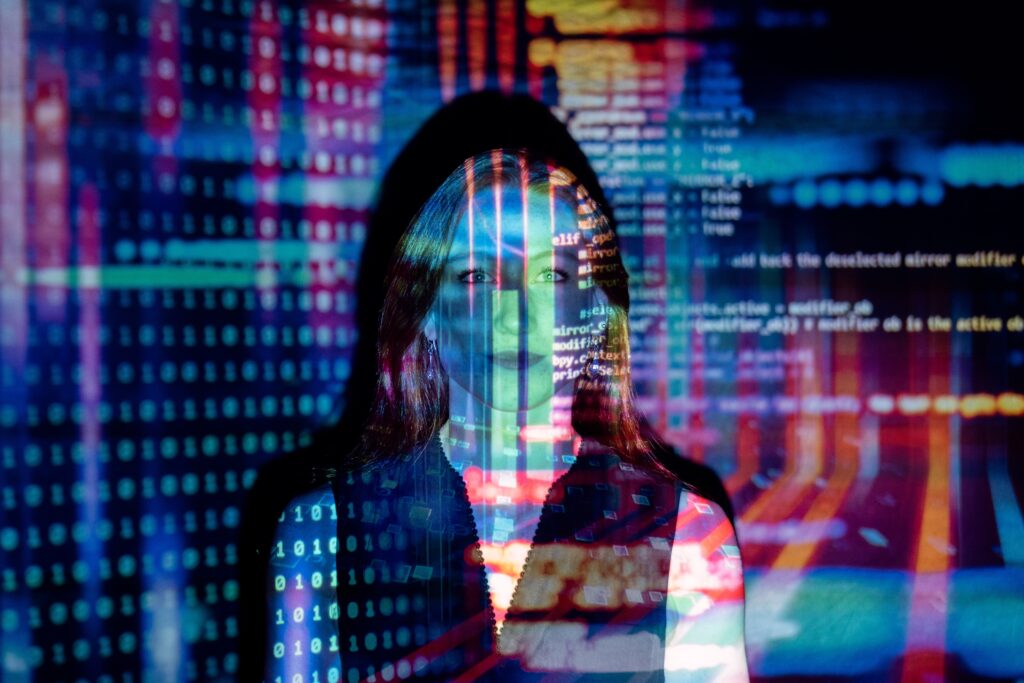 Stereotypes hurt no matter what!
I was a postdoc when I met an extremely successful young scientist. She was assistant professor in one of the top institutions of the country. I was lucky enough to be able to participate in joined seminars. Without doubt she was an exceptionally good scientist, and she was a good educator, sharing her knowledge with students.
Alas that was not all she was! She was tall, slim and very pretty.
She liked to dress fashionably not always meeting the conservative expectations of her male colleagues at the university. A year after I arrived, she announced that she was leaving the university and moving to a different institute in a different country without any further explanation.
At that time, I thought her choice was career based.
It was years later that I discovered the truth. I was at a dinner with those same male colleagues, some of them retired and some still in office, when I heard that the only reason she never got to stay at the university was because she did not comply with their conservative expectations.
Was she brilliant? Yes, of course. Her publications in top journals left no doubt. Was she a good educator? Absolutely yes! Her lectures were really popular despite the complex topics. Was she supporting young women in STEM? Again yes, definitely.
But her fault was and actually still is that she did not want to fit any stereotypes, and she wanted to be her own person and simply a successful female scientist.
The bottom line is that stereotypes hurt no matter at which direction they aim!
Can we fight gender stereotypes or is it a lost cause?
Everyone of us has witnessed stereotypes or even been a victim or a perpetrator of one or more of those. We need to challenge them everywhere, in STEM but also in any other areas of life.
Stereotypes are never good.
Our society should learn to be aware of those and to take actions against them.
I remember a famous telephone company in our country launching a campaign for yet another mobile subscription promotion. It showed a pretty cool girl holding a mobile phone in her hand and thinking "Technology does not interest me at all".
I was so outraged that my friend, a female engineer and I picked up the phone and called the company complaining about such a stereotypical nonsense. Then we started to contact all STEM women in power we knew and asked them to complain formally. The campaign disappeared shortly after, in every single city, town and village of the country.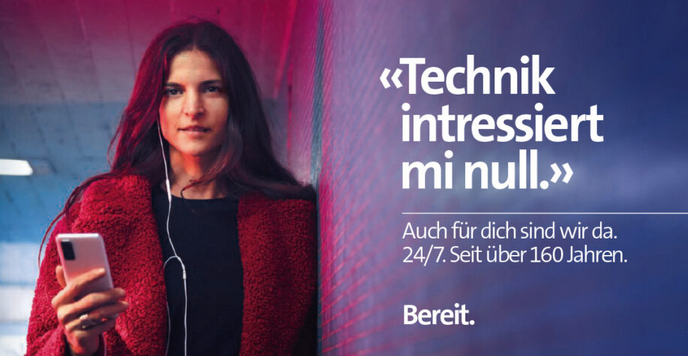 Women in STEM: Walk the Talk!
Be watchful, and do not accept any nonsense. Fight for what you believe is the right thing to do!
Lead by example or walk the talk! This is how you have to start living your life, whether at work or at home.
Accept diversity, cheer equal opportunity. Pay attention to competence and achievements. Be a role for your girls, show them how much fun mathematics, chemistry, or engineering can be.
Never ever let anybody say again that boys are better at STEM than girls.
As a woman in STEM do not apply societal stereotypes to your female colleagues or to young female scientists. Make sure you give equal opportunity to all of them and be aware that girls rarely oversell themselves as much as boys do.
Never respond to appearances! Some girls might be beautiful and smart, some others might be less attractive but even smarter! As you would not care if a young male scientist wears blue jeans for an interview neither should you care if a girl does!
We should be aware that gender roles and stereotypes have been built through centuries. It is not easy to get rid of them. Fighting them requires talking about them openly, to make girls aware of them and to make clear that it is safe to bring such issues up and to be heard.
There is no difference in how boys and girls learn and develop their knowledge and skills. But there is a difference in expectations and stimuli from the outside world that roots in gender.